My Medicare Journey: Part of a Pretty Cool Club
by Robert Van Winkle
CLICK HERE to see all the pictures from the 3rd Annual Lee County Senior Expo.
CLICK HERE to learn more about your Medicare options.
I recently got the chance to put my meet-and-greet skills and my Millennium VIP (Very Important Patient) status to work at the 3rd Annual Lee County Senior Expo. I met some of the nicest and coolest people!
Hundreds of folks attended the event at the Lee Civic Center, where they could find everything a savvy senior might need, all under one roof. In addition to learning about estate planning, retirement living choices, and getting free health screenings, we learned about our Medicare & health insurance options (which is really relevant right now since Medicare has extended the Medicare enrollment period due to the recent hurricanes). I even got the chance to get to know Millennium Fort Myers Internal Medicine Physician John Rosanova, DO, who connected with prospective and current patients from around Lee County.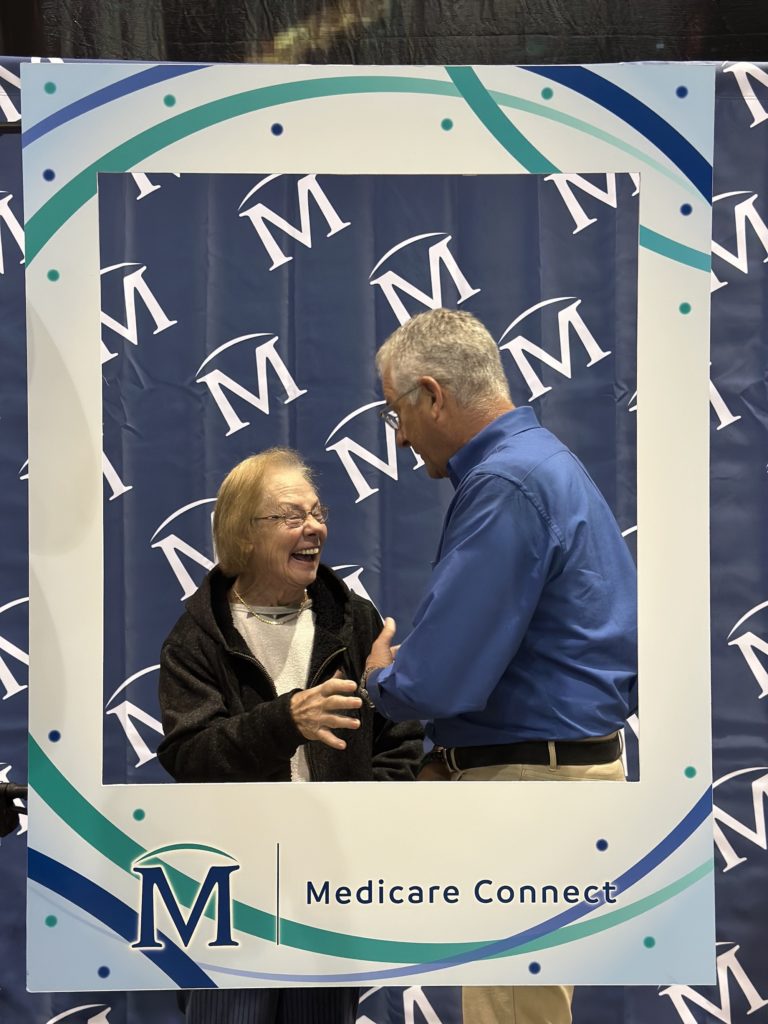 What I really learned while meeting all my fellow seniors was just how many of us there are, and it really felt like we're all members of a pretty cool club! Beyond being Baby Boomers, who would've thought being Medicare age would create such a sense of camaraderie among myself and my fellow 65+ peers? At the event I heard a lot of comments like, "I can't believe you're 65," (most days I can't either), and "these are the best years of my life," and "who says getting older means slowing down." And I couldn't agree more.
A recent article about Baby Boomers said, "Baby Boomers are rule breakers. Individuality over conformity is a consistent Boomer pattern. They always have done it differently than the way it was done before," and "Baby Boomers see themselves as evolving, rather than aging." This really resonated with me. At 65, having "retired" from TV news/weather a few years back to care for my ailing mother, I'm back in action working in positions and fields I love and living what I dare say may be the best years of my life.
I wanted to thank all of you who came out to the expo and took the time to stop by the Millennium booth to hang out with this "retired" meteorologist. I was humbled by how many people recognized me from my days on NBC-2, and I was touched by how many asked me about my mom. It's been more than four years since I left local news and left the area, and you all reminded me why I returned to Southwest Florida and am proud to call it home. We all had some laughs and enjoyed being a part of this pretty cool club.
*Robert Van Winkle lives in Southwest Florida and recently turned 65 and enrolled in Medicare. A Millennium VIP (Very Important Patient), people may recognize him from his 31 years on air with NBC affiliates before he "retired" in 2018 to spend time with his ailing mother. Not one to let retirement slow him down, he hosts Millennium's video health reports and recently joined the Southwest Florida Symphony as Community Ambassador. Born and raised in Arizona, Robert served in the United States Navy, spent a year as an exchange student in Germany, graduated with honors from the University of Arizona, and lived and worked in Charlottesville, Virginia, before arriving in Florida just 10 months before Hurricane Charley made landfall in 2004. On his days off, you'll find Robert tending his yard and garden - his own personal oasis - and enjoying biking and cruise ship travel whenever he can get away.